What is trauma ( toxic stress) A physical, emotional, and spiritual reaction due to an interpretation of a life event that overwhelms the capacity to cope. Having hidden pain manifest in our behavior.
Hurt people, hurt people.Those who are victims of such things live, with recurring memories of what they witnessed.It infects their sleep, destroys their relationships and their capacity to work, torments their emotions, shatters their faith and mutilates hope.
The wounds of trauma are not visible; their effects are.These wounds of the soul and spirit torment more than one in seven people around the world. When these things happened in our childhood ( Aces) it can hinder us as adults. In order to help someone else, I must first understand my own trauma. Have you experienced trauma?
Understanding Trauma (Toxic stress) 
Whos is a trauma survivor? A trauma survivor is a person that has been through a traumatic event as a child or adult.   
Survivors experience physical reaction to trauma called triggers. Our body memories trigger the brain into (survival mode) a place where you fight, freeze or run away. Certain smells, pictures, sounds, people, places and life events can be a trigger. 
Events that can cause a trauma reaction to the brain.• Divorce• Death in family• New birth• Transitions (moving)• Domestic Violence• Natural disaster• Accident• War.
This information is not meant to treat or diagnose. It is simply euducation and research to help you understand some of the reactions of trauma.
If you are in need of support or education we would love to help you. Send us an email info@hhrcenter.org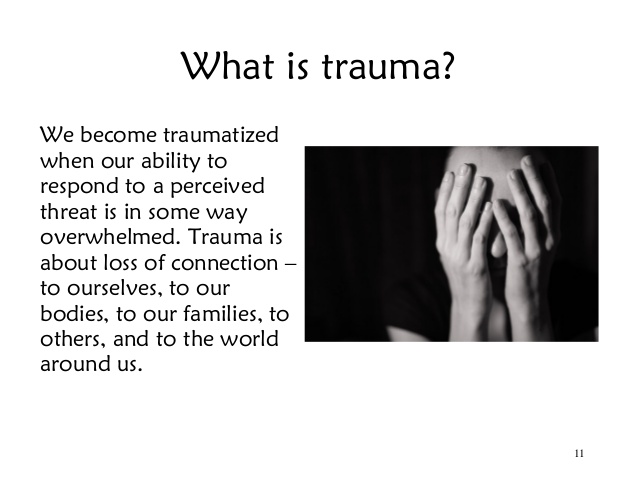 http://www.apa.org/topics/trauma/
https://acestoohigh.com/got-your-ace-score/
https://www.ptsd.va.gov/public/problems/anger-and-trauma.asp

Categories: Learning about trauma